Security is a growing concern in many industries.
Whether you need to protect valuable equipment from damage, theft or vandalism or you have the safety of your staff, clients and community in mind, we have a secure fixing to suit your project's needs.
Here's a guide to our most popular solutions and how they can be used in your industry.

Automotive
Fixings licence plates with security screws prevents the costly inconvenience of number plate theft. In recent years the problem of theft and misuse of licence plates has reached unprecedented proportions, with over 14,000 robberies in Victoria alone in one year!
Other tamper proof screws are used in safety devices like seatbelts and airbag controls to discourage backyard maintenance.
One way screws are great for securing licence plates.

Corrections
Tamper-proof screws are essential to prevent escape, vandalism and self-harm in correctional facilities.
In this application, it is essential to select a higher level of security to reduce the risk of commonly available driver tools being accessed.
The Pentaforce™ Security Fasteners range is an ideal solution, explicitly designed to stand-up to the day-to-day challenges of prisons and correctional facilities.
Learn more about the Pentaforce™ Security Fasteners Range and its real-world applications.
Learn how to identify the correct level of security?
Education
Tamper-proof and tamper resistant screws prevent small hands from getting into places they shouldn't be.
College and university campuses routinely use tamper proof screws to discourage thefts, vandalism and misappropriation of desks, furniture and electronic devices.
Campuses are often at high risk due to their storage of high-value equipment which is left unattended during holiday breaks.
Get ideas for security fixings on campus.
Hospitals and Healthcare
Tamper-proof fasteners are regularly employed on medical equipment as well as for securing areas and property.
Some medical devices are costly and sensitive. With patients' lives resting on properly functioning equipment, hospitals and medical facilities can't afford the risk of tampering.
Securing fittings and fixtures securely also reduces the risk of self-harm or accidental injury.
Find healthcare fixings that are safe and secure.
Military
Tamper-evident fasteners are often used on Army, Navy and Air Force bases to protect facilities and equipment from sabotage or covert access.
Tamper evident fasteners act like a security seal, recording if the building has been breached or tampered with so it is evident upon inspection.
Go on the defensive with military-grade fixtures.  

Public Places
Anywhere the public converges, you'll find security devices for protecting public safety and property.
Many cities and towns use tamper-proof fixtures to protect community assets from damage or vandalism and to reduce the risk of accident and injury to people using the municipalities' property.
While every community space is unique, there are common elements that can be found all over Australia and the world including signage, street furniture, playgrounds, shelters, masonry, and barbeque areas.
There are specialised bolts and fasteners of each of these features, explicitly designed for items use and materials.
Standard fittings include screw and sleeve anchors for masonry, clutch-head screws for signage, Resytork machine screws for seating and play areas and stellar barrel nuts for shelters and landscape structures.
Learn more about our best security fixings for public spaces.
Public Transport
Transit systems serve hundreds of thousands of passengers who may be ted to remove property or examine unauthorised places. Tamper-proof screws provide extra precaution to make sure daily rides remain routine.
Our Resytork, Pin Hex and Uni-Set lines contain a range of screws and fastenings for airports, railway stations, bus terminals and more.
Our Resytork button head machine screws are particularly popular as a fitting that's tamper-resistant, with a recessed pin, but still practical and attractive.
Learn how you can use Resytork M3 and Resytork M5 on your next project.
Recreation and Leisure
The RV, caravan and marine industries extensively use tamper-resistant fasteners.
They protect vital components untrained and unauthorised individuals shouldn't be touching, including fuel supplies and electrical components. Both present potential disasters if accessed by novices.
Boat builders can't go past our 2 Hole range of pan head and countersunk self-tapping screws of a fitting that's tamper-resistant but still attractive.
While caravan and RV manufacturers love our Uni-Set range, which is rust-proof, tough and super-secure thanks to its custom pin shape.
Learn more about Uni-Set – the most secure fasteners available.
Retail
Stores and shops are prime candidates for thefts. High value and high-risk property and displays are protected through fastening goods down with tamper-proof screws and tamper resistant bolts.
The 2 Hole, Torxplus and Tri-Lobular Security Screw ranges have a wide range of fixtures and fittings that use specialised tools to be removed, preventing theft, damage and vandalism while still providing an attractive finish.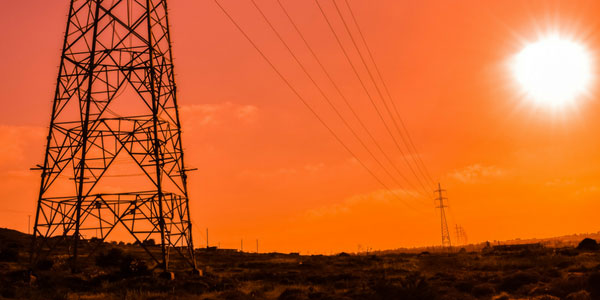 Utilities
Tamper proof fasteners are widely employed by utility companies.
Many utility companies use specific fasteners and coverings unique to their industry. Primarily, this is for safety reasons, but it also helps prevent utility theft.
Sentinel recommends the Armour Ring range of fastening covers, which can be fitted to existing hex screws and hex washer face roofing screws to upgrade existing infrastructure.
The ultimate in fastening protection; there's no readily available tool to remove these covers.
Learn more about the Armour Ring range.
The Uni-Set range is another solution perfect for water and energy companies thanks to its rust-proof and robust design. The best part is it's super-secure thanks to a custom pin shape unique to each customer.
Learn more about Uni-Set – the most secure fasteners available.
Ask the experts
Our specialist team can sit down with you, talk about your project and provide advice about the right fasteners for each application.
If you need something custom, we can make your product stand out with unique head styles and drive recesses.
Contact us today for more information.